The True Meaning of Queer ...
The True Meaning of Queer ...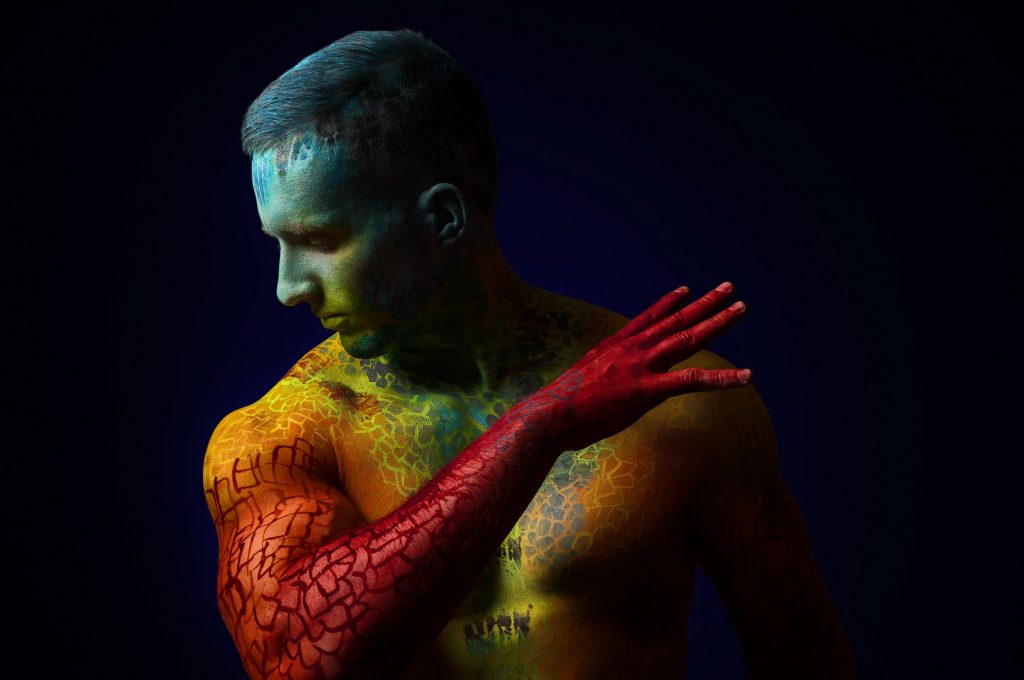 Humans love to classify things. We love order amongst the chaos. It's just how we're wired to short cut how we see the world. It gives us order and cohesion that is comforting to us. It makes the world easier to navigate.
But I write this as a queer writer. It's a word that used to be hurled at us to open new wounds, add salt to old, and denegrate us to the point of tears or real physical gut-wrenching pain. As a matter of history, we, as a community, have used that classification to identify who we are and establish our voices in the mainstream political spectrum as we vied for a place at the table to establish and hold onto our rights. In that particular venue we needed to define ourselves so people not of the community could see us collectively as well as individually as Gay, Lesbian, Bisexual, etc. In the beginning Gays and Lesbians led the way, albeit with differing agendas. Men established their separatism by holding it close to the bone sexually. Whereas the Lesbian movement was more about poltical rights, personal well-being and emotional quality of life. They both realized in the early days of the movement saw that they needed to present themselves as the next door neighbor. Someone the mainstream knew.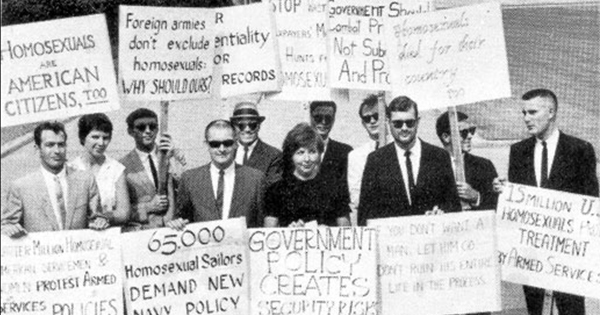 It was important to our early movement to make us seem like any other neighbor. We were human after all. We ate, made a home for ourselves, paid bills, worked, sought personal relationships just like any other human being on the planet. The Mattachine Society and the Daughters of Bilitius did their level best to put us in that light early on. It started the national conversation on the right foot. Our best foot. That's not to say that there weren't detractors from within both those groups. As we've seen in We Rise, the mini-series that covered those early days produced by out academy award winner screenwriter, Lance Black, there was a healthy amount of discention from within those movements. Queerdom already had a propensity to refuse to be classified so rigidly. For many within who went along, it was a personal compromise they thought was worth it to gain some value and respect in the greater mainstream.
So why the historical recap? Because, as of late, I've seen quite a few of my queer brothers (I use queer purposefully - acknowledging that many of my generation have a visceral reaction to that term) across the spectrum as identifying as anything other than "strictly heterosexual," commenting on works that don't fit into the gay rigid classification. Where gay men are meant to be "just one way" with each other – much like how the CIS HET world tended to hold against us (why aren't you dating a woman like everyone else?!). I think while we've asserted ourselves in the mainstream conversation we've lost sight that it was queerdom we were embracing. The specifics of where we fall within that rainbow laden spectrum is quite literally irrelevant. We just all can agree we're queer — derisive commentary from close minded heterosexuals be damned. It's what we are. Outside the perceived norm, which we ALL know doesn't exist.I watched as my gay identifying brothers derided Andre Aicerman's "Call Me By Your Name" option into a cinema work as "not gay." I withheld my own commentary on it until I both read and watched the adaptation. It is decidedly not "gay" by rigid classification for those that need it. I know. I used to count myself amongst them. It's one of the reasons I hold a great ire for MM Romance which is certainly NOT gay, either. It's gay in name only but is predominantly written for straight women by straight women who are more in love with men in general and choose a male/male pairing so they can have more of that man-pie they crave. It has nothing to do with queer men. I know some gay men who enjoy it. That's their call. I personally don't agree with it. I like stories closer to the bone of who we are. Not that they can't have the romantic trope of a HEA (happily ever after) or HFN (happy for now) endings. Our stories can certainly ascribe to those hopeful ideals. But I like it going into our stories when I don't know how it will all end. I love that churn I feel, that gut wrenching "no, no, nonononononono," that happens when things go unexpectedly sour. Why? Because that's how it happens. The best of circumstances, the best relationships, all hit snags. What I am after is what happens next. What do each of these characters, already maligned in life because of who they are or how they represent themselves rise to the occasion? Do they implode? Do they rise above it (much harder to do in this world - but boy howdy, it's a great thing to see when they do!)?At the same time I read K.M. Soehnlein's "The World of Normal Boys." Two works that couldn't be more different in approach but both explore the exact same turf: "Normal Boys" who defy classification. Boys who find themselves in homoerotic relationships that push against what they expect out of life – the script we, as men, are given to us by society. The one gay boys say, "fuck it, that ain't me ..."
"The World of Normal Boys" has the main character, Robin MacKenzie, discovering why he's different from other boys. It's not because of the exposure to the museums and culture his mother brings to him in New York, though it is certainly part of it. Instead, Robin discovers his sexuality because he begins to crave the touch of those "normal boys" in the form of two non-conforming boys - outlaws - in his high school world. Todd Spicer is a stoner boy, born into a rich aspiring family, but bucking it all and playing a bad boy. Eventually, Todd and Robin find themselves in a sexual situation that Todd easily explains away as his being a free spirit, brought about by an inspirational film he saw about a guy doing whatever the hell he wanted to in life. There were no limits to life that way. His messing around with Robin sexually held no more meaning than smoking the cigarette they shared after their tryst. The other "normal boy" in Robin's life is Scott Shatz. Scott is a lone wolf (Scott's own label for himself - isn't that how we all see ourselves in our teens?). But Scott soon befriends Robin and their relationship evolves to Scott and Robin messing around sexually as well. Scott keeps telling Robin "not to make a big deal about it" when Robin soon susses out that it IS a big deal but Scott and Todd don't want it to be. What I find so interesting in this work is this is how it works for gay boys. We seek the comfort of other boys who are often not like us, but when pulled away from society expectations other things take flight in the dark, drifting through clouds of marijuana like dark birds who want something secretive that says they are their own man. Only to have the harsh light of day come piercing through their dark dreams and bring them all crashing to the ground of reality. So many gay boys have this story. I count myself amongst them. It was how my early gayboy days revealed themselves to me.
Conversely, though not all that different, "Call Me By Your Name," explores the same territory. Men who discover something so revelatory and life shattering that they become swept up by it but find, at the end of the day (or summer in this case), must return to the world better and healthier for their experiences, but no less resigned to life in the rigid normalcy of a heterosexual life. Elio and Oliver meet over a summer of 1983 when Oliver, an American, is hired by Elio's father (an archeologist) to catalog their findings from recent digs in Italy. At first the story moves about with both men, Elio's late teen crush on a girl, and Oliver's supposed romantic summer fling in the arms of another woman. Yet, Elio and Oliver soon start to spiral around one another. An epic dance of two men discovering each other in ways they don't expect. Mainstream rules say they must reject those feelings at first. It's part of that script should they have to run to the "troubleshooting" section of that heterosexual manual they all carry. But that troubleshooting doesn't offer much in the way of hope as Elio keeps longing for Oliver's attention. When the subject finally rears its head it's outed under the guise of Elio wanting to discover what Oliver knows about being a man and navigating the halls of love. Hero worship. Oliver, for reasons not provided fully in the work, knows it is something more. He gently lets Elio pull close but eventually pushes him back with a clear, "we need not speak of it." Saying that with the clear implication that they certainly won't act on it. Only, they do. And thensome. Peaches, anyone?Once they come together they are fairly inseparable. Elio's parents, both educated - delightfully displayed not only in the father's line of work but also of the intimate moments the three of them share when their mother translates a german work into english as her husband and Elio listen lounging next to her. Indeed, the film does this to brilliant effect by having French, Italian and English rotate - often within the same speech as the story moves along. These are not, say, the close minded parents of a similar film that takes place at the same time, Edge of Seventeen, where the parents are working class. Elio's parents clearly detect that Elio and Oliver are involved in some way. It is the final sequence after Oliver's eventual departure at the end of summer that his father has a heart to heart talk that clearly separates European fathers from their American counterparts. While I recognize that not all American parents were close minded (mine weren't, for example) and all Europeans are open minded, I would think that it is one place where Europeans are ahead of us and have been for quite some time.What I love most about these works is that they informed me in writing my own. In "Angels of Mercy," I quite literally fought against the twin brothers of my series as being rigidly gay. I should've known better. Hanging around my queer granddaughter and her queer friends, I know that the spectrum is vast and varied. Yet, I pushed back. I tried to force my boys to be gay and gay only to the point where it was literally strangling the story. I had to step back and have that same heart to heart Elio had with his father - which literally smacked me in the head when I saw it before my eyes. It is better to have the courage to explore love for love's sake - whatever form that takes. Eventually I was able to let my previously defined gayboys as pansexuals – still part of the queer spectrum, just not wholly of the gay classification. Marco and Pietro discover that they fall in love with who the person is, not what junk they have trapped in their pants.After all, isn't that what we're truly after? #LoveIsLove has greater implications. For me, I've learned not to be so craving for a "gay" story - whatever that is. I'd rather it be queer and let me discover it along with the character. It is their journey that brought me to them in the first place, not mine. I want to know what they feel and aspire to, not what I would do.I've come to realize that all my works may focus on first person narrative, but they are essentially ensemble pieces. It takes a village and all that rot.I am a queer author, writing queer works, and finding myself wholly embracing the term and seek the works of others who want to tell stories that explore that in all its infinite varieties.Until next time,